Church Services
Sundays at 10am (with a kid's program – ages 5 – 11) & 6pm.
General Info
Address: 9 Hollingsworth St, Portsmith QLD 4870
Phone: (07) 40410 777
Email: cairns@royalschurch.com.au
Website: royalschurch.com.au
Postal Address: PO Box 1098, Cairns, QLD 4870
A Typical Week at Royals
SUNDAY
Church Services – 10am & 6pm
MONDAY
Royals College – 6pm (Closed class)
TUESDAY
Royals College – 10am (Closed class)
Creative Team Nights – 6:30pm
WEDNESDAY
Alpha (New Christians Course) – 7pm
THURSDAY
Ladies Bible Study – 10am
FRIDAY
Youth – 6:30pm
Senior Pastors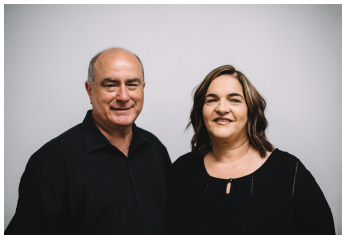 Ps Adem and Fitret are the Senior Pastors of Royals Church. With a passion to see souls saved, raising the next generation, and over 30 years ministry experience, they both have been a blessing not only to Royals Church but to the body of Christ.